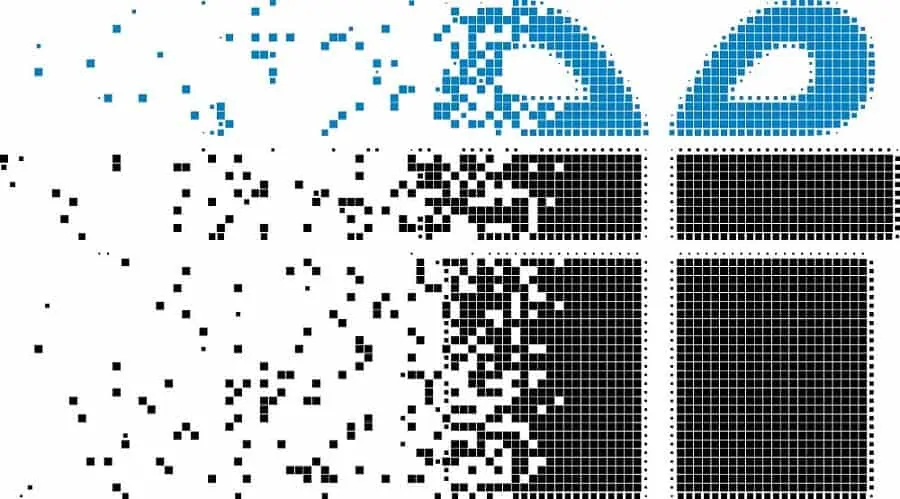 Intro
India has a gaming market that is characterized by a wide array of systemic, legal and commercial paradoxes. Despite them all, this rapidly developing nation – boasting the world's largest youth population riding the tech trends – continues to manifest its potential and attract gambling and gaming operators of all kinds and sizes.
"…operators do not seem to have a clear idea of how to stand out and acquire a first-rate visibility besides common and standard offers."
Report Milestones
The Indian online gaming and gambling market is notoriously fragmented and diversified. Low operator penetration is countered by its huge potential and sustainable growth.
Promotional campaigns do not seem to work the way they do in mature (EU) markets. Bonus offers differ wildly and do not return proportionate interest and conversion rates.
Authority, trustworthiness and expertise make both Operators and Affiliates stand out (measurably). As do size and experience.
Investing in local support, realistic product parameters and follow-up service have started to pay for some stakeholders.
Aim of the Study
The aim of our analysis is twofold:
placing the use of bonuses and other promotional campaigns within the operational context of Indian gambling trends;
linking casino promotions to overall internationalisation strategies of foreign gaming companies approaching India's underexploited online consumer base.
At EssenNVideri Media we are pragmatic first and foremost. Since statistics are not a matter of opinion, we have come to ask ourselves recently why only 9% of final users across India activate casino bonuses while in mature (EU) markets this figure is above 90% and even close to 100%.
The above number is based on real user transactions recorded through Netrefer (over the past year since August 2019) with some of the largest operators on the market.
At EssenNVideri Media we take full ownership of the entire process (technical audit, front-end optimisation, content strategy and, crucially, analytics).
Moving Beyond the Obstacles to Penetration
All members of the gaming ecosystem, large and small, are distinctly aware of India's emblematic obstacles to a transparent marketable approach: the fragmented and outdated legislative framework, the lack of systemic regulatory and control mechanisms to only begin with.
However, they are also aware of the high-context socio-cultural differences which play a significant part in a successful market placement.
Still, there are European brands that have enjoyed considerable growth in India over the past few years.
India's online interest in Betway has risen to a stable 5-fold level since December 2017, while LeoVegas has shot to a 10-fold increase in search volumes since the end of 2018.
Such exemplary market penetration efforts paint a clear picture of possible success and many operators have been wondering how to improve their positioning starting from the foundation of their market offer. Affiliates may do a splendid job in bringing consumers to the storefront but some intangible aspects to a winning product offer seem to remain elusive.
Young men looking for offshore sites
Our experience shows that both India's growth potential and the market's inherent obstacles are rooted in the socio-cultural context. Research fonts (Benegal, 2012) name a long list of daily occupations directly related to gambling: from card games to animal fights, from lotteries (many of which legal) to betting on the immensely beloved cricket matches.
The Asian Journal of Psychiatry (AJP, June 2019) determined that half of all Indian adult men engage in gambling, with a third being involved in "multiple forms".
This is where the task of the online casino sector becomes difficult. While the gaming market has risen to almost $ 1 bln. in 2019, it is definitely not limited to gambling (e.g. mobile and videogames, social gaming and cross-over apps). And we need to keep in mind that the growth in demand for gaming solutions is driven by those 55% of casual gamers (and 66% of all "heavy" Indian gamers) being under the age of 24 (Statista, 2019).
Low penetration and high diversification are proportionally tied to the high number of active operators, well in the hundreds, unlike most mature markets. Moreover, casino gaming (including Slots, Table games, Poker and Bingo), along with Sports and Fantasy betting are entrusted for regulation to the separate State Governments.
Put simply, while online gambling and casino gaming is not specifically regulated or explicitly outlawed, those who practice it ultimately access mostly foreign-based platforms. Undeniably good news to globalized operators. Existing limitations in all but 4 states translate this into two measurable phenomena, according to the National Institute of Mental Health and Neurosciences (NIMHANS) in Bangalore – regular gamblers are either:
pushed to seek illegal internal markets; or
access offshore/foreign-based casino sites.
Transaction Issues
Unregistered "hawala" transactions and offshore processing systems do not allow for precise calculations on transaction volumes. Individual operator data is fragmented and third-party estimates seem to be the norm in financial estimates.
Illegal lottery turnover alone notoriously accounts for more than 60% of the $2.6 billion annually placed on some of India's favourite lotteries.
This obstacle seems to have been largely overcome: online customers need to finance their operations through e-wallets and other indirect payment channels. The need to have extra assurances of transparency and stability in this crucial aspect for gambling, nevertheless, lingers and motivates users to seek expert confirmations.
The NIMHNANS states clearly that gambling behaviour is largely overlooked in its economic and social dimension. A 2016 study in Kerala (South India) showed that 28% of high-school students admit to having gambled. The social importance of this leads the report to insist that there is sufficient scientific base for tackling the black market and grey area regulations, something which would be warmly welcomed by all gaming stakeholders.
Another AJP exploratory study in 2019 (Bhatia) suggests that a coordinated scientific approach could substantially support economic and legal planning efforts. Carried out in largely educated Goa (which allows many forms of gambling and boasts a population with an above-average income), it puts forth some interesting findings that could have a direct influence on local market transparency but also on foreign operator investment and market positioning.
Transition to a New "Normal"
What could possibly have been another stumbling block to many businesses turned out to be a blessing in disguise for online operators. The global effects produced by COVID-19 and especially the need for physical distancing have become market-defining factors.
Many active and potential consumers were forced to stay home and access communication, work, education and entertainment all online. Inevitably this resulted in increased visits of online resources by an average of 50 to 70%, depending on the sector. Commercial income for some online companies rose up to 5 times (SBC, April 2019).
Most online gaming platforms also experienced a sharp rise in traffic. Net revenues did not multiply x5 for all, given that consumers may not have the resources to indulge in infinite paid gaming sessions.
However, both increased value and volumes are easily traceable for the majority of quality affiliates and operators. "Casino online" has doubled in Indian search volumes between February and May, as has "Play Online Gaming" (from 165k to over 300k monthly searches).

When State governments ordered public spaces and events to close (including casinos), many sports events were cancelled, just as they were in Europe since March 2020. That left Indian gambling enthusiasts with almost no real-world events to bet upon.
Cricket and Horse bettings are prominent examples and a leading market segments. They might experience objective difficulties given the current social limitations. Online slots and video poker, on the other hand, should be able to retain and increase their popularity given their accessibility, sustained mobile usage increase, as well as the considerable drop in data costs in India over the past 3-4 years.
The massive and sustained "switch to the virtual world" created a community of more demanding consumers among those more than 750 mln active Internet users in India.
As users spend more time online, compare, jump across platforms and enrich their gaming experience, certain rhetorical questions arise instantly:
Are most locally present gaming operators ready for increased demand in quality more than quantity?
Are the current Rummy, Teen Patti, Andar Bahar and other similar traditional Indian games built and supported well enough for a leading online presence?
Most importantly, will offshore gambling operators come forth with their reputation, quality and experience rather than massive promotion efforts and quantity?
What Makes an Operator Stand Out?
In a world of abundant competition one might be tempted to think that one of the few aspects which count in achieving visibility is the assertive attractiveness of the promotional offers. But when players browse through the offers of the (literally) hundreds of online casino sites, are they able to distinguish among welcome casino bonuses, e-gaming discounts, promotional campaigns or loyalty incentives which would best suit their gaming needs?
If only for the complexity and fragmentation described above, this is neither an easy nor a straightforward task. Gambling demand is stable, online gaming is rising and both do not seem to depend on current promotions.
India's market is also influenced by lifestyle choices and global trends. Young mobile gamers tend to jump between contents and contexts, build up and share their cross-over experience via social media.
A recent study exploring social media content related to gambling (Houghton 2019) found that gaming operators aim to build their brand while the affiliates post content which directly invites followers to gamble. Typical and frequent affiliate posts suggest bets and appealing sign-up offers such as no deposit bonuses, free spins and cashback.
However, it is time to ask: Should promotions which have been proven valid for European online casinos be almost directly transferred elsewhere?
The Indian market sees local and smaller competitors replicate and imitate many of these promotional offers. Nevertheless, there are much more precisely targeted approaches and culturally specific content promotion as well.
It All Starts in the SERP
We uncovered a couple of surprising aspects which were not immediately evident. Firstly, one expected measurable indicator of consumer "cultivation" or at least organic change should be their response in terms of online behavior over time.
Yet, we have explored numerous search term trends related to any online casino bonuses and promotions over the past YTD and those have not shown considerable variations, if any – whether it is during global COVID-19 concerns or based on seasonal and social factors.
Some regional and State leads in higher trend searches include Karnataka, Maharashtra, Delhi and Tamil Nadu but no significant nation-wide alteration was detected in underlying behavior and interests.
Secondly, in trying to attract new players, the majority of operators offer a variety of promotions, bonuses and tournament incentives. Considering what the current online casino market offers to Indian consumers, gaming operators do not seem to have a clear idea of how to stand out and acquire a first-rate visibility besides common and standard offers. Most Casino sites, in fact, tend to promote or increase existing Bonuses in scope and size.
Affiliates, on the other hand, show some more flexibility, especially in the face of current health concerns and an updated global agenda.
We at ENV.media take advantage of the "new order", seek to reposition through organic SEO and move through web resource rankings at the expense of those less reactive.
However, affiliates have an additional crucial role: those that assume a speculative stance and exploit direct crisis events transmit a message of lesser quality directly related to their product. Thus, those that attempt to publicise the message of "more quality in times of need" are the ones that might meet better acceptance on behalf of both gaming operators and consumer groups alike (even when it's subconsciously). The US-Maltese company, Gaming Innovation Group, has even developed an ad hoc software which is able to track certain undesired positioning activities of the part of gambling affiliates.
The leading end-user complaints include misleading gambling promotions/adverts (at 12% in 5th place), along with unwanted marketing and promotions (7% in 7th), and only after undesirable problems customers might have with withdrawal/settlement (indicated as 3 of the top 4 issues and complaints, for a total of about 40% of all complaints). Inadequate customer service is rated as 3rd most relevant problematic issue (source: 2017 Annual UK Gambling Commission report covering overseas operations).
So… No Bonuses?
In light of such data, we might safely conclude that the Indian online casino customers' grounds for satisfaction are not much different from those in other globalized markets. Their demand, however, is not really driven by short-lived trends or size of the operators' promotional offers.
Welcome bonuses and existing promotions, loyalty schemes and rewards remain an instrument that industry operators may fall back on.
However, given the immature market and the sheer scale of potential customer base a more sound approach relying on expertise, authority and trustworthiness should allow affiliates and operators to distinguish themselves and capitalize on quality partner associations in the long term.
An overview of Indian casino bonuses and sign-up promotion campaigns shows immense diversity. Operators promote incentives within a wide range, from а $10 bonus and 10 free spins to a cash-back percentage and even up to $2000 in conditional bonuses (e.g. MELBET offers up to ₹145,000 + 290 Free Spins).
The high end of bonus amounts gravitate around ₹100,000 and such sums, strangely enough to us, dominate the picture!
Wagering requirements range from LeoVegas' 15x to some stricter operators' play-through between 30 and 50 times.
Lately we have even seen some alternative and increasingly flexible bonus offers, including several quoted in Bitcoins (BTC).
We already considered the importance of detached and circumspect payment mechanisms but we also need to emphasize the desire of consumers to operate with ease and in their native currency when possible.
So if classic promotions and huge bonuses are not the best way to penetrate the market, which is the right combination of incentives?
The Law Commission of India (LCI) has been recommending for a few years now the legalization of gambling and sports betting. The Economic Times (a division of the Times of India) reported in January 2019 on a recent Private Member's Bill (PMB) which seeks to overcome the general ban which has mostly led to a rise in illegal activity. To this day, India's gaming market is considered to offer an "unattractive product that could be easily and vastly improved".
Nevertheless, customer demand finds its way through well-established online platforms and payments are processed through e-wallets (direct Visa or MasterCard deposits, even online bank transfers often fail). Global players such as Skrill, Neteller, Entropay and Astropay have found a way to work with Indian customers and are even offering deposits and withdrawals in Indian rupees (INR). Fortunately, the LCI has noted the need for IT laws to be amended to ensure that "technical intermediaries aren't prosecuted" for transmitting or hosting gambling content which is not explicitly outlawed. This is an informal consolation to operators, affiliates and payment providers. However, should they not be able to transmit the message of trustworthiness and quality to their final users, it is of little practical added value to them.
Indian customers seek safe and secure opportunities to play
So where does this situation leave foreign gaming operators in their internationalisation strategies? How should EU companies approach the Indian market?
It is evident that a wide industry cooperation is unfeasible, as is an attempt to try to educate a large percentage of the consumers. Gaming stakeholders need to be able to lead the way with effective interventions.
Linking local demand to cultural interests, gaming verticals need to provide all-round quality support
While an industry-facilitated review of content and promotional placement is hard to enact for most participants, experienced operators and affiliates need to examine the potential impact of certain advertising techniques, "instructional" content and campaigns in the light of mid- to long-term benefits for the industry.
An illustrative example: Statistics place affiliate marketing expenditures at about a fifth of total marketing costs GambleAware, 2018). Affiliate spending has continuously been on the rise over the past 10 years, being a principal channel for attracting and retaining customers. Operators appreciate them as their "turning point in establishment and repositioning strategies".
With both affiliates and operators being able to trace content placement which customers appreciate and seem to expect, it is easy to recognise the types of accounts and affiliate profiles which have had considerable success over the past few years: the "tipster" and "betting communities". Whether narrating individual experience or presenting the brand, research has indicated that end-users put their trust in expert advice when making almost any kind of financial decisions, even relatively impulsive ones (Meshi, 2012).
Attempting to capitalize on this may currently mean pursuing trends which represent the youth – with dynamic graphical imaging support over TikTok, YouTube, Snapchat or Instagram.
Nevertheless, we seem to have clearly grasped one prerequisite: gamblers would place an "increased level of trust" in gaming tips formulated by quality affiliates. And trust and quality are not established overnight.
Investing in trust and authority does pay itself back for quality operators and affiliates. Even such an approach, however, cannot ensure eternal smooth sailing. But these are standards which instil trust and authority.
External factors may yet interfere at any time and influence the capacity of operators and affiliates to invest and grow sustainably. Currently, for example, oil prices are falling and the USD is growing (given the persisting pandemic conditions). This would raise marketing costs in segments where they are quoted in USD, leaving fewer resources for non-priority markets. And even where operators register an increase in numbers of players and visits (by up to 40-50%), those may not translate into higher incomes necessarily, with many middle-class players experiencing difficulties.
And finally, unpredictable Government decisions may directly hit operators and their capacity to regroup operationally and financially to reinvest in growing but immature markets (i.e. India). Notably, the UK Gambling Commission has banned the use of credit cards (including through e-wallets) from April 14, 2020, significantly limiting possibilities for many players. This has caused some liquidity issues for all stakeholders.
Ultimately, however, it all comes down to an operator's integrated strategic approach. We believe that one way or another a quality market presence will find its way to capitalize on product appreciation and brand loyalty.
A question still stands
One simple question sounds especially relevant for the Indian online casino market: In an industry where differentiation is hard to come by, is achieving competitive edge practically impossible?
Comparison of bonus data: Local vs. EU gaming operators
We like data, since data gives us empirical proof. Often, there is very little separating two competitive casino or poker platforms in terms of contents and player offers. Still, the scale at which they operate would undeniably have a noticeable impact on user experience.
"The majority of EU operators have higher activation thresholds and, most notably, unrealistically high upper limits on bonuses which they turn into promotional flagships…"
An exemplary case study is provided by Delta Corp Ltd., the only publicly listed Indian company which operates both physical and online casinos. In Q3 of 2017 Delta Corp acquired India's largest online poker platform, Adda52.com (from Gaussian Network), with more than 20 mln registered active users. Its financial records show that Adda52's revenues have tripled over the next 3 years (from € 5.5 mln to € 17.2 mln).
Are Adda52 promotions comparable to EU online casinos?
A look at Adda52's bonus offers shows that they start from merely ₹ 150 and go up to ₹ 2500. To activate the bonus you only need to deposit ₹ 100. Most tournament prizes amount to ₹ 2500. Most promotions rely on a series of tournament packages and weekly cashback payoffs.
As for casinos, Betway is a prime global example, with the lowest deposit level on the Indian market with ₹ 200 to activate the bonus. The majority of EU operators have higher activation thresholds and, most notably, unrealistically high upper limits on bonuses which they turn into promotional flagships: ₹ 80k, ₹ 100k or even Melbet's ₹ 145k bonus.
While Adda52's recent performance tells the story of net growth, their total numbers may seem uninspiring for some, at first.
We need to remind ourselves, however, that they evaluate an activity which is officially legal in only 4 States, for only one type of casino game. And poker is not even in the top 5 most popular. Indian Rummy, Teen Patti, Andar Bahar, Roulette, Blackjack, Baccarat and Slots all come up ahead in popularity. Even Live Casino games alone outscore poker rooms, albeit in their total diverse forms.
The above-mentioned study in Goa showed that only 1.1% of respondents (regularly) play casino games. They simply prefer other types of gambling and yet we see this incredible player potential. The goal of online casino stakeholders should realistically be to turn that percentage into 5% or even 10%. Considering that Goans are used to having casinos physically present and available, a transition to an online service is not out of the question, especially for the younger generations.
In view of the above, gaining market share (even in a single game niche alone) would measurably bring a proportionate and veritable return to well-established operators. Moreover, if a gaming platform has a large body of experienced players, certain social gaming options (Live Casino, card tables, VR, etc.) are better and more sustainably exploited, presenting more stimulating conditions for both new and existing customers.
The Insiders' Viewpoint
There are some additional brief considerations that do not merit a more profound analysis but speak for themselves in terms of understanding the Indian market. We have come empirically and numerically to the following conclusions:
"Free Bonus" searches tend to aim towards other markets;
Giving away "Free Spins", with the low popularity of Slots in mind, is not an effective promotional offer;
"No Deposit Bonus" is often surpassed in monthly search volumes by "No Investment Bonus". This is rooted in the traditional Indian distinction between Games of Skill vs. Games of Chance. Even binary options and Forex are considered valid and efficient tools of investment;
"Refer a Friend" appears stably on numerous search trends, although not exclusively related to online casino.
The Cost of Internationalization – Benchmarketing is Not a Bad Idea
We have analysed at length the performance and growth of some operators active on the Indian market and have identified those who seem to have applied or acquired a feel of the local market better than others.
If we look at leading niche platforms (visibility and importance estimated according to siteprice.org) for the more popular games, we see the following:
RummyCircle.com advertises a large player base; fast transactions; stimulating tournaments; security and legality; and a welcome bonus of up to ₹ 2,000.
A major Fantasy Sports site – Mobile Premier League (mpl.live) – publicises a huge player base (40+ million); daily prizes; tournaments; instant withdrawals and payment options. It has also diversified in a number of virtual avatar and table games, all optimised for mobile. Its only monetary offer (besides tournament prizes) is Cashback.
We have also carefully analyzed those online casinos which correspond to the above criteria:
10CRIC.com advertises payment options; it's being an Indian brand (although a 10BET subsidiary), catering especially for the local market (e.g. focus on Andar Bahar); its Bonus offer reaches ₹ 15,000.
10CRIC has risen practically from non-existent in July 2019 to more than 110k monthly searches a year later (and almost tripled since March 2020).
PureCasino.com is also positioning itself as local market experts – with Multilanguage support (Hindi, Bengali, Telugu and Kannada); a low entry deposit (₹ 250) and a multitude of payment channels and currency options (crypto: BTC, LTC, XRP, ETH; as well as ₹, €, and $; its Welcome Bonus reaches ₹ 10,000.
Although PureCasino started in late 2019, it has increased its web presence six-fold since February 2020.
Let us pause and reiterate the main point from our analysis of online casino bonuses as standard means of promotion in India:
Salary levels vs. bonus amounts
Frequently exaggerated and unrealistic bonus amounts (compared to average earnings and even median casino game winnings) are not efficient or effective in attracting and retaining players. Local sites and operators – mainly Rummy and Poker but some Casinos as well – understand this and diversify their promotion methods. They also highlight other virtues of their platforms more strongly.
The Counterargument Which Points in the Same Direction
One aspect seems to indicate a decreasing value margin of pursuing ever more players in online gaming. The cost of acquiring new customers tends to "increase disproportionately". A Redeye research compared the global online poker market in 2007, then in its infancy, to its condition only 4 years later. While initially a new customer acquisition was estimated at about € 500, in 2011 it had tripled to € 1500.
India reflects the systemic opportunities that currently mature markets did 10 years ago. But we must keep in mind the lessons of the past and the simple calculations of the present: it's much cheaper to retain an existing customer than to acquire new ones.
Delta Corp's case in point
What we know for sure is that when the above-mentioned Delta Corp increased their marketing costs considerably in 2018, their operating margin from online games dropped from 12% to 2%. Immediately and within the next Quarter, they scaled back such marketing stating that "the endeavour did not yield desired outcomes".
At EssenNVideri Media we know that most EU and US casinos see anywhere between 30% and 40% of their expenditures go to marketing. We have been working with operators for years and running precisely these kinds of marketing campaigns.
Therefore, now more than ever, let us reiterate our findings: extremely competitive but immature markets such as India do not necessarily warrant an aggressive increase in marketing expenditures, such as huge casino bonuses and consistent promotional offers. Put simply, sustaining such a one-dimensional marketing campaign may bleed some operators financially; others may not even be able to participate adequately.
Young middle-class Indian players (as standard median users) that access our partner platforms are apparently not predominantly looking for bonuses and promotions.
What's more, when people read our casino reviews we noticed that they are scrolling through the bonus offers and going straight to monetary matters.
This has led us to affirm that they respond to concrete, quality content and expect such service – easy, fast deposits and withdrawals in INR; high-end security and safety; dedicated Indian player support. All of those are sustainability parameters that provide us with measurable trends of client retention and trust.
The Morale of the Story
It seems clear that gaming stakeholders cannot "train" their Indian customers – be it for the importance and size of the player base, be it for deeply rooted factors and cultural context. They cannot be attracted with disproportionate casino bonuses and promotions. Operators and Affiliates have to follow their tastes and respond with quality services and stable support.
Operators have also started to notice that what is worth paying for is follow up and quality support. Not only trivial casino bonuses but rather pushing through and selling quality and trust to their final clients. Our own perennial experience also validates this strategy – working with "clean", straightforward and transparent operators always pays off.
Ultimately, we believe this approach should define the way companies disseminate their campaigns to third party entities and final consumers.
Bibliography
Benegal, Vivek. (2012). Gambling experiences, problems and policy in India: A historical analysis. Addiction (Abingdon, England), vol. 108. DOI: 10.1111/j.1360-0443.2012.04068.x.; PMID: 23067310
Bhatia, Urvita & Bhat, Bhargav & George, Sanju & Nadkarni, Abhijit. (2019). The prevalence, patterns, and correlates of gambling behaviours in men: An exploratory study from Goa, India. Asian Journal of Psychiatry, vol. 43. DOI: 10.1016/j.ajp.2019.03.021.; PMID: 31151082
Law Commission of India, Report No. 276 – Legal Framework: Gambling and Sports Betting Including in Cricket in India (July 2018)
Scott Houghton, Mark Moss & Emma Casey (2020) Affiliate marketing of sports betting – a cause for concern?, International Gambling Studies, DOI: 10.1080/14459795.2020.1718737
Meshi, D., Biele, G., Korn, C. W., & Heekeren, H. R. (2012). How expert advice influences decision making. PloS one, 7(11), e49748. DOI: 10.1371/journal.pone.0049748; PMID: 23185425
Scott Houghton, Andrew McNeil, Mitchell Hogg & Mark Moss (2019) Comparing the Twitter posting of British gambling operators and gambling affiliates: a summative content analysis, International Gambling Studies, 19:2, 312-326, DOI: 10.1080/14459795.2018.1561923
Weinstein, N., Przybylski, A. K., & Murayama, K. (2017). A prospective study of the motivational and health dynamics of Internet Gaming Disorder. PeerJ, 5, e3838. DOI: 10.7717/peerj.3838; PMID: 28975056
www.connectedtoindia.com/online-punting-continues-to-flourish-in-india-how-much-bigger-can-it-be-7616.html
BBC – Online casino searches at 'all-time high' during lockdown (Alex Homer, 21 May 2020)
telecom.economictimes.indiatimes.com/news/indian-mobile-data-tariffs-to-come-down-to-rs-50/gb-by-2020-analysys-mason/59545953
www.asgam.com – Asian Gaming Newsdesk, 9 July 2018
Econsultancy.com / RedEye – Conversion Rate Optimization Report (2011)
Global Market Advisors (April 2016) – http://globalmarketadvisors.com/wp-content/uploads/2016/04/GMA_Gaming-In-India-White-Paper_April28.pdf
Mangools.com – Search Trends, SERP Watcher, KW Finder
EsseNVideriMedia.com – Own Performance Marketing data